CD ALBUMS (Illustration, Lettering & Layout)

Joey Only Outlaw Band: Transgression Trail (2010)
Rae Spoon: Your Trailer Door (2005)
GIG POSTERS (2004 - 2011)
For a few years, I thought computer-generated fonts were horribly generic and refused to touch them. Call me old-fashioned.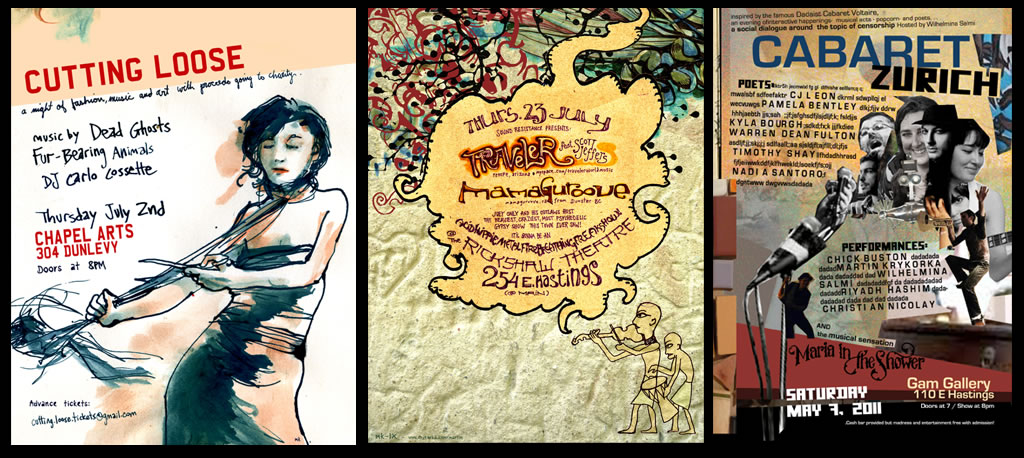 PACKAGING / PROMOTION Buttons, logos, labels and patches (2008 -2010)
I try not to lend my creative energy to anything corporate. I'd like to do more of this kind of work,
so if your company or project is NOT involved in any widespread environmental destruction, oppressive employment tactics, third-world atrocities or other dubious practices,
please contact me.

BOOK ILLUSTRATION
Of Horymir and Shemik: The Folly of Kings is a traditional Czech story adapted into a 24-page childrens book by Ian Krykorka (2003, unpublished)