A good sketchbook that fits in the ass-pocket is indispensable for TRAVEL. It never needs charging and the screen won't crack.
A pen and a pad is one of the most simple and rewarding pieces of technology you can invest in, Currently these books exist as one-off originals.
I swore they would never see the light of the scanner, lest the experiences fade, but that's just selfish, so here they are laid bare for your viewing pleasure.
The writings have yet to be edited for grammar, coherence and to protect the names of the innocent . . . Print Versions coming in 2012
Clayoquot River Valley Trail Journal, August 2010
While working on a WCWC trail crew in the the coastal rainforest, I kept a record of trail progress and of the nice natural features.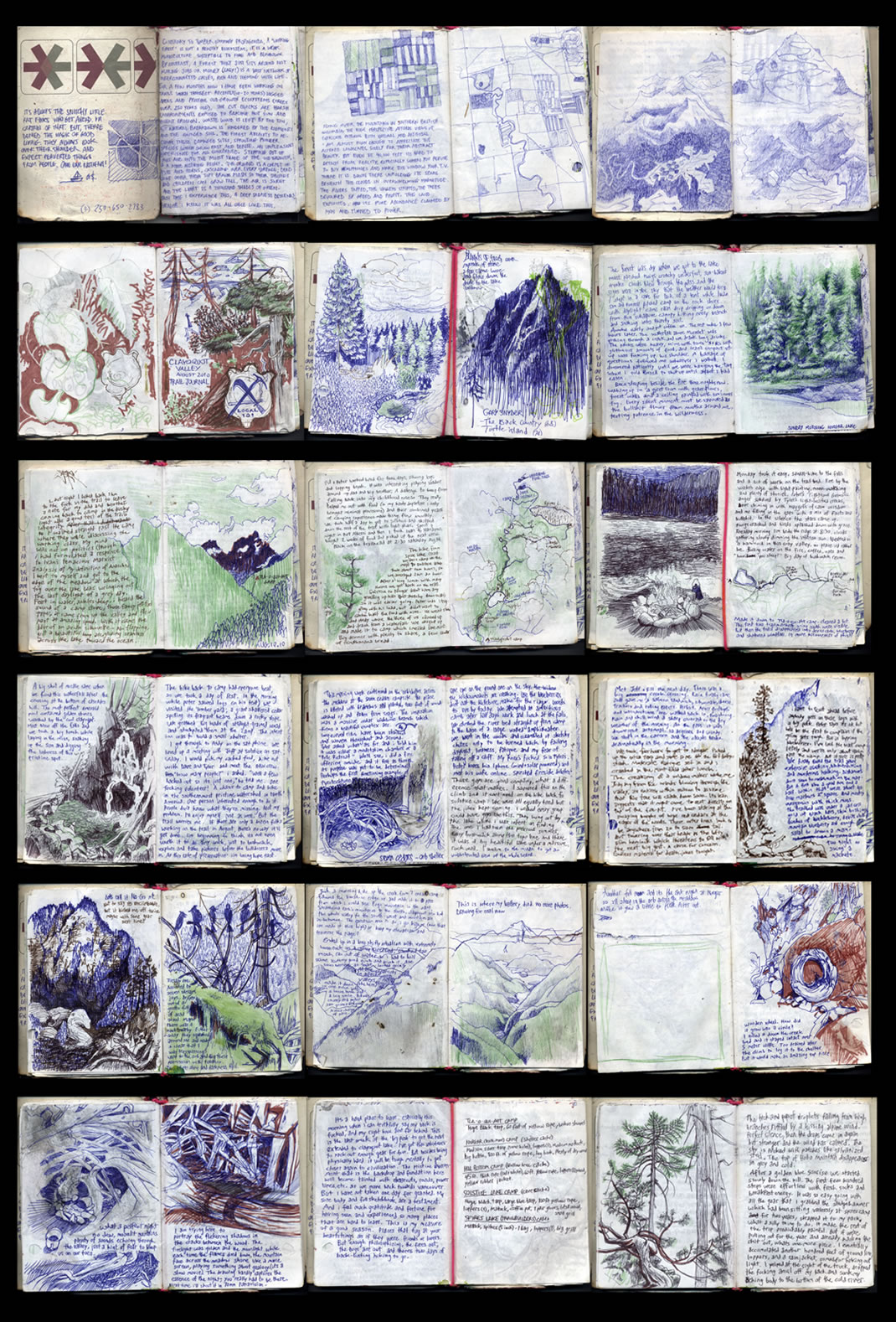 Denim Journal, Spring 2010,
Observations and notes from surveying trips in Tla-Oh-Qui-Aht territories, and a few pages from a volunteer stint at the Indigenous Leadership Gathering in Fountain, BC.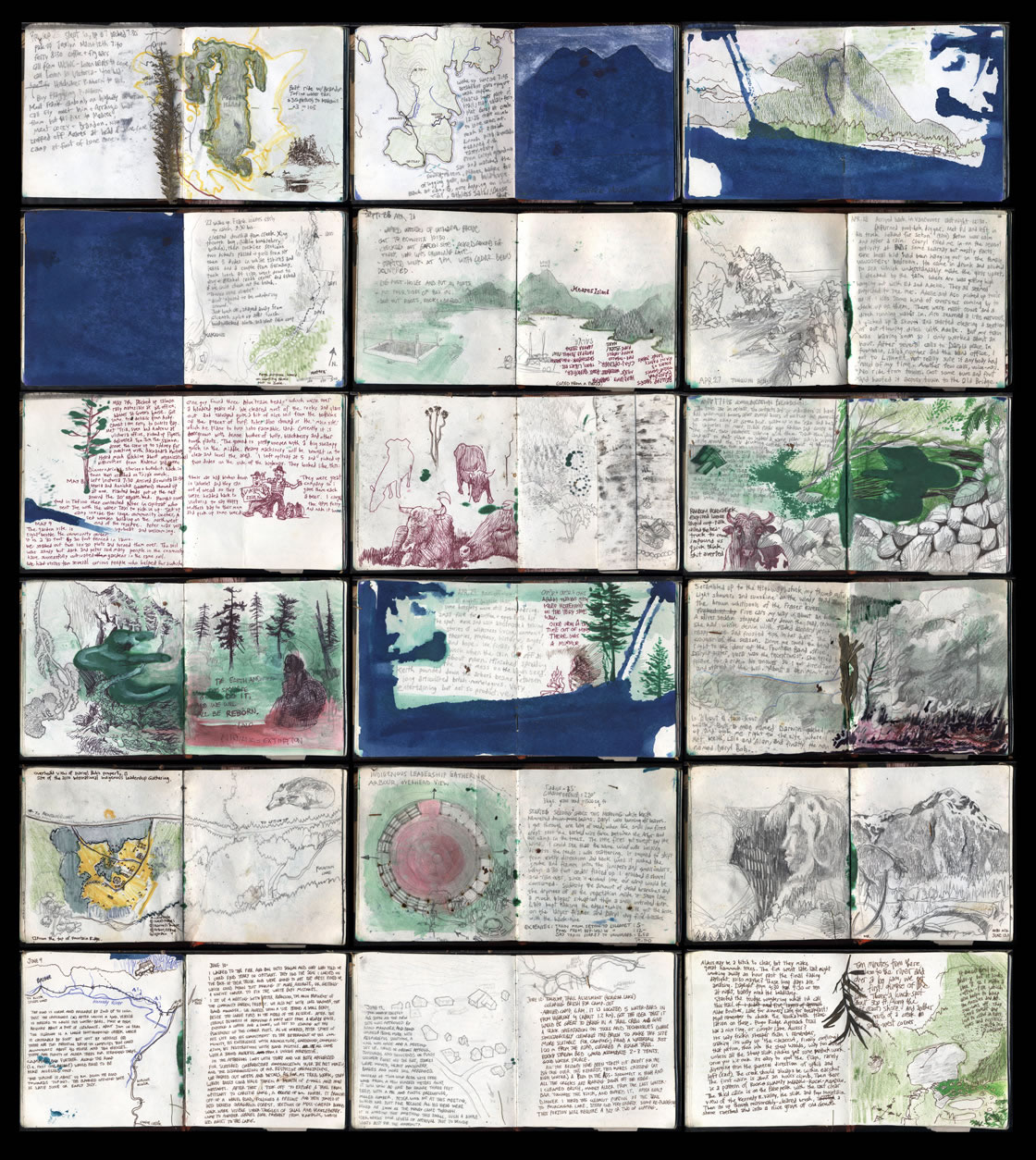 Clackwit Brownbag Journal, 2009
Explorations through valleys, along ridgelines, following maps of my own design. Foolhardy adventures laid down with care on warm brown paper.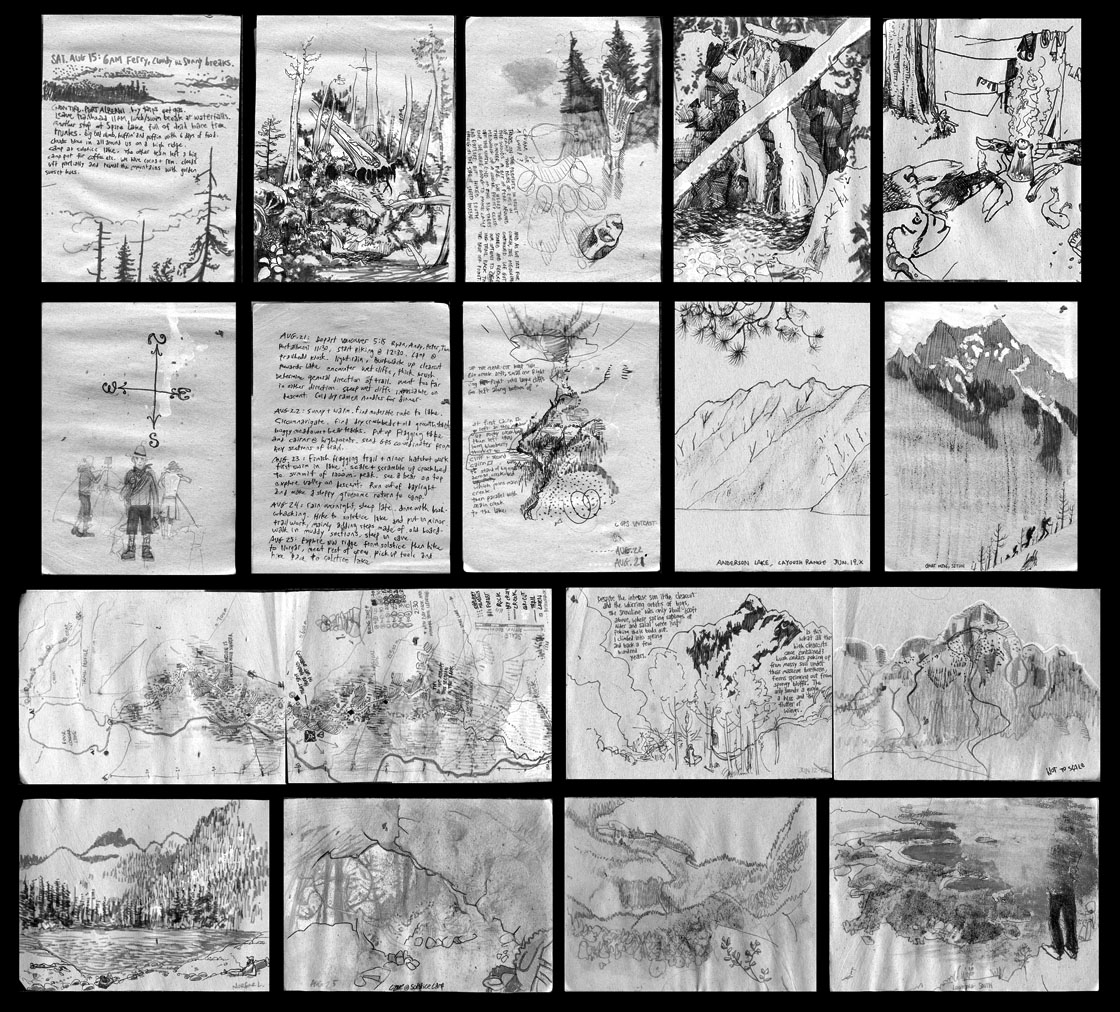 Chain-ring Heart-strings, May 2007
A bike ride from Salem, OR. to Vancouver, BC. Cultivated a love of open roads and beach camping and disdain for industrial logging and private property.